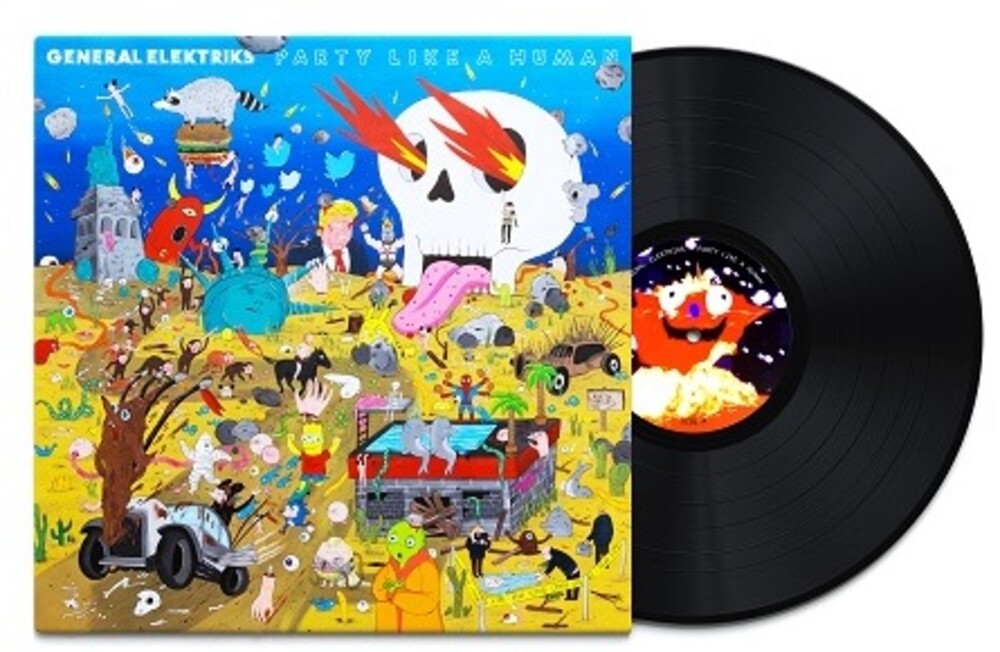 Details

Format: Vinyl
Label: WAGRAM
Rel. Date: 09/24/2021
UPC:

3596973983060
Party Like A Human (Fra)
Artist:
General Elektriks
Format:
Vinyl
New:
Unavailable to be purchased or ordered at this time
Wish
Formats and Editions
1. Seeker
2. Pick Up the Pieces
3. Party Like a Human
4. Electric Pigeons (Feat. Lateef the Truthspeaker)
5. In the Night Sky
6. Chambre Magique (Feat. Ariane Labed)
7. Giving Up on You
8. Just a Man, Just a Woman (Feat. Céu)
9. Me First Me Better
10. Cosmic Check (Part 1) : They Came from the Stars
11. Cosmic Check (Part 2) : One Foot in the Grave (Feat. Quelle Chris)
12. Cosmic Check (Part 3) : Humans Unite!
13. Don't Wanna Be a Part of This
back to top