Something of a departure for Harryhausen and Scheer, The 3 Worlds of Gulliver is a loose but wonderfully entertaining adaptation of Jonathan Swift's famous and oft-filmed fantasy satire. Shot in the much-heralded 'Super Dynamation' process, it presents impressive visual effects photography and some superb stop-motion creature work - most notably, a climactic fight with a giant crocodile. The film also features a wonderful score by the great Bernard Herrmann. Region free
Something of a departure for Harryhausen and Scheer, The 3 Worlds of Gulliver is a loose but wonderfully entertaining adaptation of Jonathan Swift's famous and oft-filmed fantasy satire. Shot in the much-heralded 'Super Dynamation' process, it presents impressive visual effects photography and some superb stop-motion creature work - most notably, a climactic fight with a giant crocodile. The film also features a wonderful score by the great Bernard Herrmann. Region free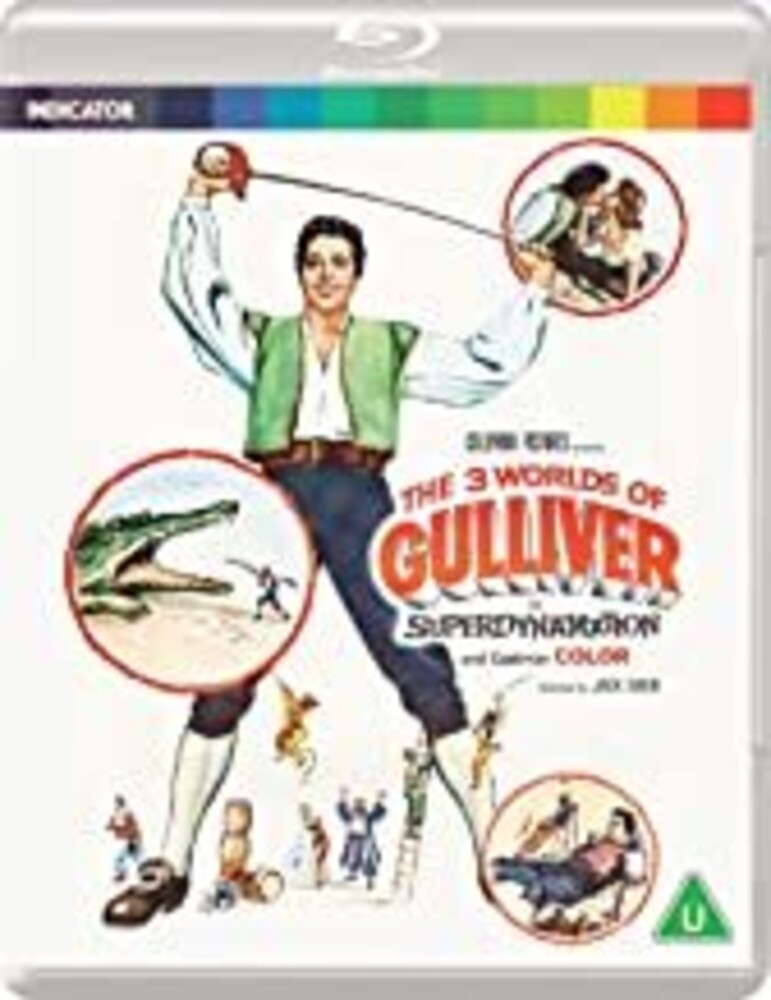 Details

Format: Blu-Ray
Label: IMT
Rel. Date: 04/02/2021
UPC:

5060697921144
The 3 Worlds of Gulliver
Artist:
3 Worlds of Gulliver
Format:
Blu-Ray
New:
Unavailable to be purchased or ordered at this time
Wish
Available Formats and Editions
1. 4K restoration from the original negative
2. Original mono audio
3. Audio commentary with visual effects artist Randall William Cook and film historians C Courtney Joyner and Steven C Smith
4. The Making of `The 3 Worlds of Gulliver' (1960, 7 mins)
5. Interview with Peter Lord (2017, 10 mins): an appreciation of Harryhausen's craft by the celebrated Aardman co-founder and filmm
6. Interview with Dave Sproxton (2017, 10 mins): the Aardman co-founder discusses the importance of Harryhausen's work
7. Interview with Dave Alex Riddett (2017, 9 mins): Aardman's celebrated director of photography considers Harryhausen's importance
8. Isolated score: experience Bernard Herrmann's original soundtrack music.
9. Theatrical trailer
10. Image gallery: extensive promotional and on-set photography, poster art and archive materials.
11. New and improved English subtitles for the deaf and hard-of-hearing
More Info:
Something of a departure for Harryhausen and Scheer, The 3 Worlds of Gulliver is a loose but wonderfully entertaining adaptation of Jonathan Swift's famous and oft-filmed fantasy satire. Shot in the much-heralded 'Super Dynamation' process, it presents impressive visual effects photography and some superb stop-motion creature work - most notably, a climactic fight with a giant crocodile. The film also features a wonderful score by the great Bernard Herrmann. Region free