Headbanger's Wall
Quick View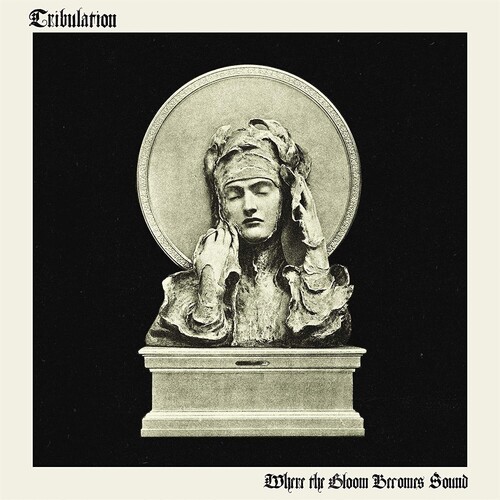 Sweden's kings of gothic, deathly metal return with the new album, Where the Gloom Becomes Sound. Moored by an incredible songwriting team, developed by a brilliant production team, and aesthetically in a league of their own, it's a wonder Tribulation aren't playing stadiums. Where the Gloom Becomes Sound is a masterclass in all things tenebrous and creepy. The Swedes have crafted a sonic fingerprint unlike any other by fusing heavy metal, death metal, hard rock, and (Swedish) folk music into what can only be described as the "Tribulation sound."
Quick View
The Daisies have started the next chapter welcoming new band member Glenn Hughes. Also known as "The Voice Of Rock", Glenn has taken over lead vocals and bass guitar, joining guitarists Doug Aldrich, David Lowy and drummer Deen Castronovo. With the addition of Glenn Hughes, The Daisies supercharge their front line through his rock solid bass grooves and unmatched vocal intensity. As all fans know, the man is a true original, inducted into the Rock And Roll Hall of Fame, with a rich history of music that features heavy weights like Deep Purple and Black Country Communion as well as a successful solo career. One might say: "They don't build rockers like him anymore". Followers can expect more High-Voltage Rock songs, indomitable grooves and spellbinding lyrics, all the ingredients that have made this music so timeless, out-living trends of the modern day. The sound of The Dead Daisies is entrenched in the Hard Rock way of life we all love but as a living, breathing rock band, they are constantly evolving & bringing new dynamics to a classic style.
Quick View
ON SALE $15.97 CD: $12.99 Buy
The Pretty Reckless' new album Death By Rock And Roll is their most ambitious release yet. It was written through the heartbreaking losses of Chris Cornell, who was one of frontwoman Taylor Momsen's musical muses, and longtime collaborator Kato Khandwala. The titular single became their fifth #1 at Active Rock Radio, a first for a female-fronted group. Features "25", "And So It Went" w/ Tom Morello, & "Only Love Can Save Me Now" w/ Matt Cameron & Kim Thayil.