Quick View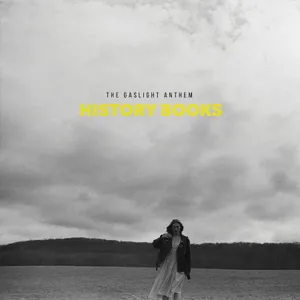 Like so many of the most essential rock bands, The Gaslight Anthem have a rare gift for finding glory in the inescapable pain of being alive. On their new album History Books—their first new music in over nine years—the New Jersey-bred four-piece bring their soulful breed of punk to ten thrilling songs exploring everything from mortality to mental illness to the more precarious dimensions of human connection. In the tradition of their seminal sophomore album The '59 Sound, The Gaslight Anthem's sixth full-length ultimately achieves of the tremendous feat of hitting every raw nerve while endlessly inspiring wildly triumphant singing-along.

"A lot of this record is questioning all the bad stuff we see in the world and the difficult things we go through in life, and asking how to deal with it," says vocalist/guitarist Brian Fallon, whose bandmates include drummer Benny Horowitz, bassist Alex Levine, and lead guitarist Alex Rosamilia. "I think the answer is that we're all in this together and that somehow makes it okay, even when it's anything but easy. The main message of the album is empathy."

The first release from their own Rich Mahogany Recordings (a label distributed via Thirty Tigers), History Books finds The Gaslight Anthem working with acclaimed producer/engineer Peter Katis (The National, Interpol, Death Cab for Cutie) and recording at his Bridgeport, CT-based Tarquin Studios. "We didn't have any interest in reinventing what The Gaslight Anthem sounds like," Fallon reveals. "We wanted to stay true to ourselves but also let Peter do what he does best, which is to make things sound beautiful and sad and fun and exciting all at the same time." Featuring a guest appearance from longtime Gaslight Anthem champion Bruce Springsteen, History Books matches its unfussy yet gracefully crafted sound with the force-of-nature energy that's defined the band since getting their start playing basement shows back in the mid-aughts. "None of us wanted to make a very somber or serious record showing how much we've matured," says Fallon. "We've all changed and grown and learned so much, but the overall mood was a feeling of excitement to be back together and making music that means something to us."

The follow-up to 2014's Get Hurt, History Books takes its title from a heavy-hearted track about the power in letting go of what no longer serves you. "I think forgiveness is so important on so many levels, but I've learned that in some cases you need to cut ties with the people who've done you harm," says Fallon. Rooted in lyrics that perfectly encapsulate Fallon's penchant for gorgeously lived-in poetry (e.g., "Nights of smoke and dirty jokes/Darkened rooms with lonely ghosts/They were beautiful some time ago/But time keeps rollin' us on"), "History Books" also echoes the album's themes of transience and transcendence. "In some ways each song is a history book—they each tell a story of the past, and all the things that we've left behind," Fallon points out.
History Books is available on CD, LP, Indie-exclusive Yellow Vinyl, and a "Ten Bands One Cause" Pink Vinyl.   Proceeds from the "Ten Bands One Cause" edition benefit the Red Door Community, an organization that provides community support for both those diagnosed with cancer and their caretakers.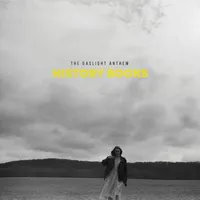 Quick View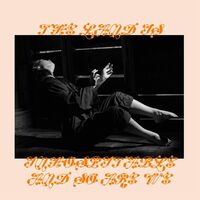 Sometimes, Mitski says, it feels like life would be easier without hope, or a soul, or love. But when she closes her eyes and thinks about what's truly hers, what can't be repossessed or demolished, she sees love. "The best thing I ever did in my life was to love people," Mitski says. "I wish I could leave behind all the love I have, after I die, so that I can shine all this goodness, all this good love that I've created onto other people." She hopes her newest album, The Land Is Inhospitable and So Are We, will continue to shine that love long after she's gone. Listening to it, that's precisely how it feels: like a love that's haunting the land.

"This is my most American album," Mitski says about her seventh record, and the music feels like a profound act of witnessing this country, in all of its private sorrows and painful contradictions. In this album, which is sonically Mitski's most expansive, epic, and wise, the songs seem to be introducing wounds and then actively healing them. Here, love is time-traveling to bless our tender days, like the light from a distant star.

The album is full of the ache of the grown- up, seemingly mundane heartbreaks and joys that are often unsung but feel enormous. It's a tiny epic. From the bottom of a glass, to a driveway slushy with memory and snow, to a freight train barreling through the Midwest, and all the way to the moon, it feels like everything, and everyone, is crying out, screaming in pain, arching towards love. Love is that inhospitable land, beckoning us and then rejecting us. To love this place — this earth, this America, this body — takes active work. It might be impossible. The best things are.
Quick View
3-time GRAMMY® award winning recording artist olivia rodrigo will release her new album, GUTS, on september 8th via geffen records. available to pre-order now.

GUTS was recorded with producer daniel nigro, who also collaborated with her on SOUR, her chart-topping, 4x platinum debut album.

"for me, this album is about growing pains and about trying to figure out who I am at this point in my life and exactly what I want to say in my songs."
Quick View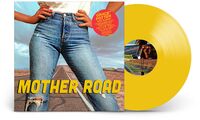 ON SALE $29.97 Vinyl: $25.47 Buy
Composed over a two-year span driving back and forth on road trips across America, Mother Road, the new album from Grace Potter, is an audacious and heart-pounding map of the soul. Produced by Eric Valentine (Queens of the Stone Age, Nickel Creek), Mother Road is Grace's fifth studio LP and follow-up to 2019's acclaimed, GRAMMY-nominated, Daylight.
Quick View
Jason Isbell's songs are filled with ghosts. They're haunted by spirits both welcome and unwelcome, by the personal and historical legacies that make us who we are. Nowhere Is this more evident than on his 2013 breakthrough album Southeastern. Isbell offers confessions. reflections. and promises that contront and make communion with those who have come before and remain wIth us still. Its twelve tracks represent an extended meditation on the concept articulated by another celebrated southern storyteller, author William Faulkner: "The past is never dead. It isn't even past."
Quick View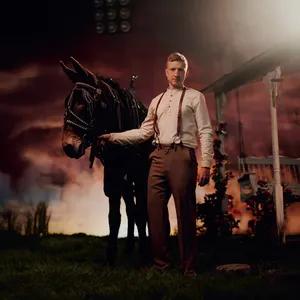 Rustin' in the Rain is the eagerly anticipated new album from singer-songwriter Tyler Childers. This collection of new songs is Childers' sixth studio album, and the follow up to his critically acclaimed release Can I Take My Hounds to Heaven?. 

Rustin' in the Rain is produced by Childers alongside his longtime band The Food Stamps, and the album features the heartfelt single "In Your Love," which Tyler first teased to fans earlier in 2023 during his Bonnaroo Music Festival performance.
Quick View
GRAMMY-winning band Greta Van Fleet consists of 3 brothers – Josh Kiszka (vocals), Jake Kiszka (guitar) and Sam Kiszka (bass/keyboards) – as well as Danny Wagner (drums). Together, they have performed across multiple continents, sold over 3.5M records and 1M tickets worldwide. Their much anticipated 3rd studio album Starcatcher, produced by Dave Cobb (Chris Stapleton, Brandi Carlile) and recorded at RCA Studios in Nashville, is set for release via Lava/Republic Records. Indie Exclusive White/Glitter LP.
Quick View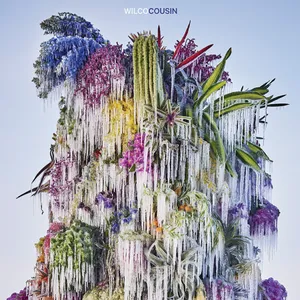 ON SALE $30.97 Vinyl: $27.87 Buy
Wilco's thirteenth studio album, Cousin, was recorded in the band's legendary Chicago studio – The Loft – over a period of two years. The ten new tracks are written by band leader Jeff Tweedy and feature musical performances by the longtime lineup of Nels Cline, Mikael Jorgensen, Glenn Kotche, John Stirratt, Pat Sansone and, of course, Tweedy on lead vocals.

After a short detour back into their country-influenced roots via last year's Cruel Country double album, Cousin sees Wilco back in their more familiar progressive and experimental rock territory. Tweedy's singular songwriting voice is in full evidence, with lyrics weaving across a variety of topics – from the iconoclastic to the introspective.

Adding a unique and new element to the recording process was the attachment of Welsh singer/songwriter Cate Le Bon as producer – the first time an outsider has been actively involved in a Wilco recording session for more than ten years, since Yankee Hotel Foxtrot. Le Bon brought her unique musical perspective to the band's trademark sound and provided them with an inspiring new challenge to push their musical boundaries.
Quick View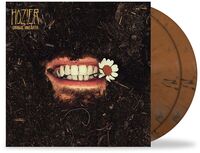 Unreal Unearth is the highly anticipated new album from Grammy nominated Irish singer-songwriter, Hozier. This 16 track collection has production credits for Hozier, as well as Jeff "Gitty" Gitelman, Jennifer Decilveo, and Bekon. Hozier burst onto the global music scene in 2013 with his hit single "Take Me To Church," now RIAA certified DIAMOND, with over 13 million in combined sales and streaming volume. Hozier, his self titled debut album from 2014 is RIAA certified 3x PLATINUM, and the 2019 follow up album Wasteland Baby! Is RIAA certified GOLD. Hozier has toured globally, and played numerous festivals including Coachella, Glastonbury, Bannaroo, ACL, and more. Light umber color vinyl, 2lp, gatefold, 12"x 12" two sided poster insert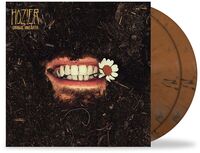 Quick View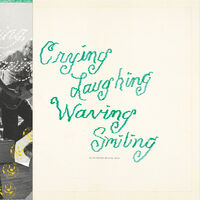 Slaughter Beach, Dog's new album Crying, Laughing, Waving, Smiling finds Jacob Ewald hitting his songwriting stride. A decade into steadily releasing records through Slaughter Beach, Dog and Modern Baseball, Ewald spent hundreds of hours over the past few years to listen purposefully, diving deep into the worlds of Randy Newman, Tom Waits, Neil Young and many other "classic guys" that he hadn't spent ample time with. Ewald also spent a similar amount of hours meticulously assembling a band fit for these new songs, and I am very happy to report that he found what he was looking for.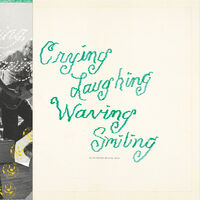 Quick View
Since announcing their arrival with debut album in 1991, Blur went on to revolutionise the sound of English popular music with six successive UK #1 albums and a string of Top 10 singles, including two No 1s, helping to propel the band to mass popularity at home and abroad. One of the biggest British bands of the last three decades, Blur have released eight studio albums and collected ten NME Awards, six Q Awards, five BRIT Awards and an Ivor Novello Award, and played live to millions of devoted fans across the globe.
Whilst they are an iconic band, the new music truly feels like they have re-invented their sound for 2023 and we should really amplify the commercial viability and youthful leaning sound to reach new audiences.
The album is truly incredible body of work which is beautifully layered, with real stand-out singles which is understandably described by the band as one of their best creations.
Quick View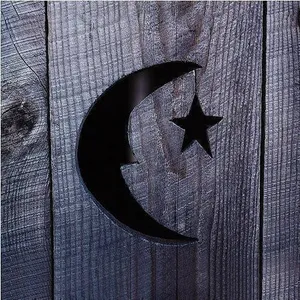 'Farmhouse', Phish's ninth full-length studio album is now available in a 2-LP vinyl set on JEMP Records. The majority of songs on the album, including the title track, were derived from 1997 writing sessions at Vermont farmhouses. 'Farmhouse' was recorded and mixed by John Siket in fall 1999 and winter 2000 at The Barn studio in Vermont. Trey arranged the horns for "Gotta Jibboo" (Dave Grippo, Jen Hartswick, Andy Moroz) and strings for "Dirt" and the acoustic instrumental "The Inlaw Josie Wales", which included Béla Fleck on banjo and Jerry Douglas on dobro. 'Farmhouse' was originally mastered by Bob Ludwig and released by Elektra May 16, 2000 on CD, cassette, and vinyl. The single "Heavy Things" charted after being previewed live from Big Cypress on ABC's New Year's Eve 1999 millennium coverage. The instrumental "First Tube" was nominated for a Grammy, and the album went on to be certified Gold.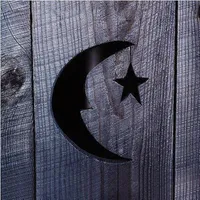 ---
Free Stuff
---